You have a limited number of days to count the ways!
Our beloved, funky favorite will be making a graceful exit at the end of May. Oh, darling… oh, dear… how I hate to see you cry! Before we reach the inevitable end, come in for a scoop or take home a pint of this salty, buttery, wonderflavor to enjoy one last time!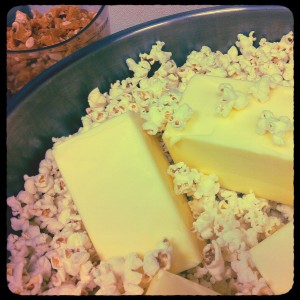 What goes up, must come down… all good things must come to an end…
But before you drown in a tub of your own tears, remember that when one door closes, another one opens.
What will be replacing Buttered Popcorn N' Peanut Crunch? Here's a hint…